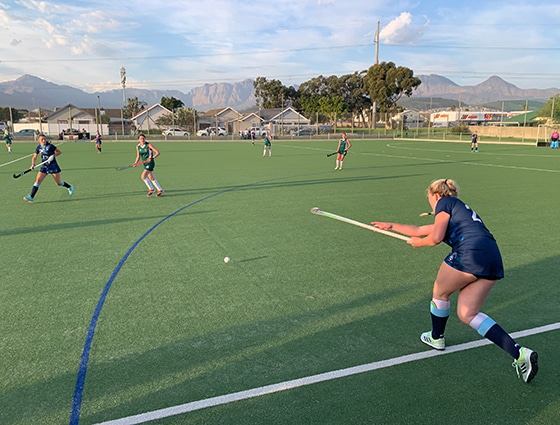 School Hockey Tour to South Africa



Complete with competitive fixtures and first-class AstroTurf, join a school hockey tour to South Africa for a unique blend of culture, wildlife and sporting ethos.

One coach company for duration of tour

Charity outreach experiences with the local community

Male & female hockey to the highest standard
Excellent value for money

The only operator to have offices and staff on the ground in South Africa

Safari game drive to explore South Africa's magnificent wildlife
Play at exceptional sporting facilities and let us tailor your tour with unforgettable excursions into South Africa's fabulous Game reserves, unspoiled coastline and unique culture.
97.1%
of customers said their tour was 'outstanding or good'
Fantastic opportunities to make new links with schools and hockey clubs abroad
Encounter South Africa's stunning wildlife
Play high-octane hockey at Cape Town U18s International Schools Festival
Work with our partnered foundations to make a difference to local communities
All of our tours are tailored to meet the specific
requirements of your group. Speak to us to build your tour
Typically, a school hockey tour to South
Africa would cost:
* All of our tours are tailored. Prices will differ depending
on duration of tour, number of touring party size, number
of sports tailored, number of free places and
selection of excursions.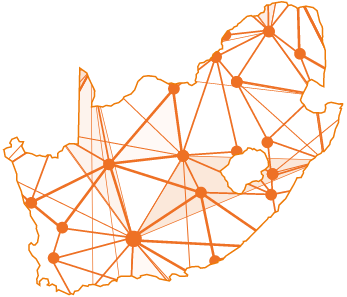 What our customers say about us
We know we craft incredible sports tours but it's better to hear it from the people that have travelled with us…

STAMFORD HIGH SCHOOL
Hockey & Netball Tour to South Africa
This was a 5* experience for us from the quality of hockey and netball played to the hospitality and range of cultural experiences. By far the best tour I have been on in my tour experience.

UPPINGHAM SCHOOL
Hockey Tour to South Africa
Overall the service and contact from Edwin Doran was very good particularly when setting up the tour.

RISHWORTH SCHOOL
Hockey Tour to South Africa
The organisation was superb from start to finish. The help and advice given was quick and accurate. The tour guides/bus drivers were superb. Very knowledgeable, very helpful and very accommodating. The whole trip was well run and made being the tour leader an enjoyable experience. It was also very nice to see the faces you have been speaking to on many occasions.
This fascinating destination combines a real love for the sport with rich wildlife and epic scenery.
Edwin Doran Sports Tours was the first company to arrange sports tours to South Africa after the fall of apartheid. Since 1992 we've cultivated vast on-the-ground knowledge and extensive contacts that we use to help players to really get under the skin of this vibrant country.
Our links with local schools has continued to develop over the years allowing schools an even greater breadth of competition for their hockey team.
From visiting the local charities that we support to exploring the natural wonders of the Highveld and finding perfectly matched competition, our unrivalled networks mean nobody does South African sports tours better.
Support and safety
From the minute you choose to book one of our school sports tours, we provide all the support you need, helping you promote your tour and offering round-the-clock assistance while you're away. We require that all accommodation, transport and excursions suppliers meet our high safety standards and all of our tours are fully bonded by IATA ABTA and ATOL, protecting your group against unforeseen events.
Looking for a multi-sport tour?
If you are looking to create a sports tour for more than one sport at your school, our team can help you tailor the ultimate experience in South Africa.
South Africa is also great for:

STAMFORD HIGH SCHOOL
Hockey & Netball Tour to South Africa
This was a 5* experience for us from the quality of hockey and netball played to the hospitality and range of cultural experiences.  By far the best tour I have been on in my tour experience.
Our school hockey tours show your students the highlights of colourful cities from Pretoria to Cape Town. We know that sometimes finding the best of Africa means getting out into its epic landscapes which is why we can include everything from visits to arid deserts and jagged coastlines to forests and grasslands teeming with wildlife. Your school group will not only get enjoy a number of testing hockey fixtures but walk through the canopy layers of National Parks, surf or swim with great white sharks and spot the 'Big Five' on an exciting safari.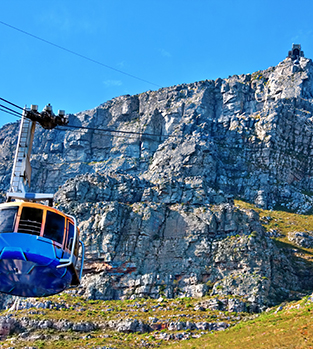 Take the revolving cable car to the top of Table Mountain for a 360-degree view of the city and bay.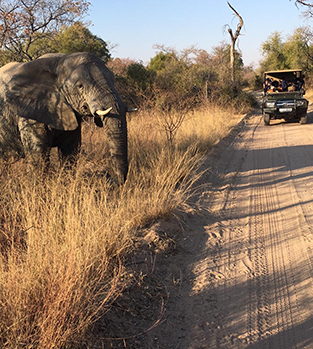 South Africa Game Reserve
Go on an escorted safari to spot the 'big five': lion, elephant, buffalo, leopard and rhino.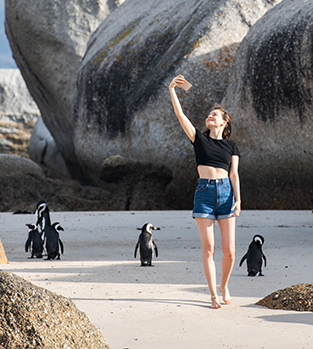 Journey to dramatic Cape Point and the Cape of Good Hope, visiting Boulders Beach and Duiker Island.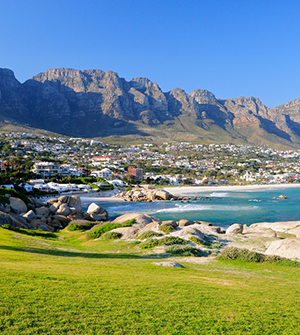 Relax on the fine white sandy beach of Camps Bay while enjoying scenic views of the Twelve Apostles mountains.
There are lots of accommodation options to choose from in South Africa. Whether you are seeking something a little special or want to keep to a more conservative budget, we can discuss what best suits your needs.
Fantastic catering offerings
Variety of locations to suit your needs
Game Lodge – Take the unique opportunity to experience accommodation set within some of South Africa's finest game reserves.
Boutique hotels – Looking for higher-end comfort during your tour? Look to our choice of boutique hotels which provide your school hockey team with a little extra after a day on the hockey fields.
Stay at the 4-star Lagoon Beach Hotel in Cape Town, offering spectacular views over Table Mountain and Robben Island, and direct beach access.
Speak to our team of sports tour specialists to discuss accommodation options for your school.