School Cricket tour to Barbados



Season: January to December
Embark on a school cricket tour to Barbados, a picture-perfect Caribbean island where cricket is a way of life, and stunning beaches and exciting excursions await.

One coach company in Barbados

Competitive school cricket

Outreach experiences with the local community

Paradise beaches and landscapes

Part of our multi-sport offering

Catamaran cruise and island safari
More cricket is played in Barbados than on any other Caribbean island, allowing for varying standards of opposition and lots of fixtures for large, multi-teamed groups.
93.2%
of customers praised their
hotel's suitability for school
Posing in front of the Sir Garfield Sobers Pavilion
Play cricket on the white sandy beaches of Barbados
Enjoy well-matched fixtures at the Three Ws Oval cricket ground, just outside Bridgetown
Make the most of Barbados's blissful beach life and picture-perfect decor
All of our tours are tailored to meet the specific requirements of your group. Speak to us to build your perfect itinerary
Typically, a school cricket tour to Barbados would cost:
* All of our tours are tailored. Prices will differ depending
on duration of tour, number of touring party size, number
of sports tailored, number of free places and
selection of excursions.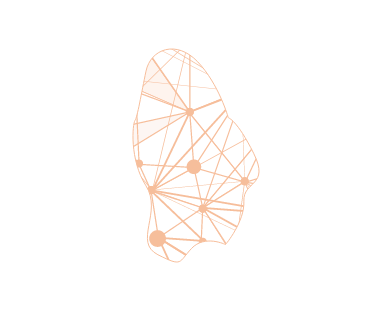 Already know what you want?
What our customers say about us
We know we craft incredible sports tours but it's better to hear it from the people that have travelled with us…

Cricklade Manor Prep
Cricket & Netball Tour to Barbados
We had a fantastic time in Barbados with some exciting matches, set at an appropriate level for our students.

Wallington High School for girls
This was the first time running a Netball tour and it was a huge success. The students absolutely loved it, and playing netball in such humble surroundings was really special. The excursions, in particular the catamaran, really made the tour and we can not fault the tour rep whilst out in Barbados.

A great tour, fixture card was perfect and made some great matches. The excursions were, as always, brilliant fun.
Cricket is played everywhere on this little Caribbean island, which caters for teams of all strengths. Providing lots of options for large groups, a school cricket tour to Barbados is also an excellent long-haul option for Prep schools.
Support and safety
From the minute you choose to book one of our school sports tours, we provide all the support you need, helping you promote your tour and offering round-the-clock assistance while you're away.
We require that all accommodation, transport and excursion suppliers meet our high safety standards, and all of our tours are fully bonded by IATA ABTA and ATOL, protecting your group against unforeseen events.
Looking for a

multi-sport tour?
If you are looking to create a sports tour for more than one sport at your school, our team can help you tailor the ultimate experience in Barbados.
Barbados is also great for:

Cokethorpe School
Cricket, Hockey & Netball tour to Barbados
Edwin Doran always go above and beyond ensuring our pupils and staff have a tour to remember.
Cruise in a catamaran, stopping to snorkel with fish or to swim with turtles, take a 4WD safari through plantations and villages, enjoy delicious local seafood and surf off pristine white-sand beaches.
Stay on the South Coast of Barbados in a beach and oceanfront setting, with access to two white-sand beaches and a friendly and relaxed atmosphere.
All hotels have a pool and Gym
always 4*/5* Hotels in India
Coconut Court Beach Hotel
This hotel is situated directly on the beach in a World Heritage UNESCO district within, walking distance to historic sites Bridgetown & Garrison Area.
Rostrevor Hotel
Located on a secluded beach in the heart of St. Lawrence Gap, Rostrevor Hotel features a variety of spacious guest rooms offering breath-taking ocean views.
All-Season Resort Europa
This is a tranquil, relaxing 3-star hotel resort on the platinum west coast of Barbados. They provide an authentic West Coast Barbados holiday.
Dover Beach Hotel
Dover Beach is located on the southern coast of Barbados in the popular St. Lawrence Gap, an area very popular for its many restaurants.
Already know what you want?