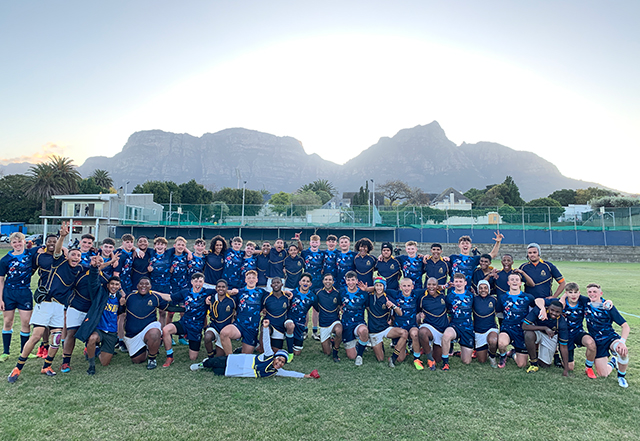 Military Rugby Tour to South Africa



Rugby is like a religion in this warm, friendly nation of rugged natural beauty, so gather the troops and embark on a once-in-a-lifetime military rugby tour to South Africa.

One coach company for duration of tour

Charity outreach experiences with the local community

Amazing rugby culture and diverse opposition
Excellent value for money

The only operator to have offices and staff on the ground in South Africa

Safari game drive to explore South Africa's magnificent wildlife
Play against other rugby clubs and military teams at exceptional sporting facilities in addition to experiencing South Africa's incredible Game reserves, unspoiled coastline and unique culture with an itinerary tailored to your team.
97.1%
of customers said their tour was 'outstanding or good'
Create links with rugby clubs in South Africa
Explore South Africa's stunning wildlife
Take on experiences with your teammates you won't find anywhere else
Off the pitch, work with foundations to support communities
All of our tours are tailored to meet the specific requirements of your group. Speak to us to build your perfect itinerary
Typically, a military rugby tour to South Africa would cost:
* All of our tours are tailored. Prices will differ depending
on duration of tour, number of touring party size, number
of sports tailored, number of free places and
selection of excursions.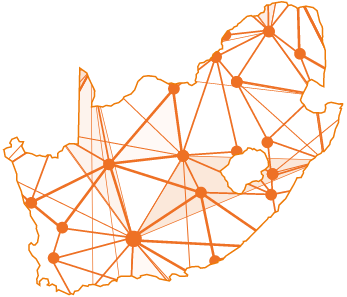 What our customers say about us
We know we craft incredible sports tours but it's better to hear it from the people that have travelled with us…

Army Medical Corps
Hockey Tour to South Africa
What can I say? Hugest thank to all involved. South Africa, and specifically Cape Town, stole our hearts. The tour truly exceeded all of our expectations. Every activity and every interaction with Kevin as our amazing fixer on the ground, and Faisal, our fabulous, dedicated coach driver throughout, were excellent. They both went above and beyond to be flexible and accommodate us.

Adjutant General's Corps
Volleyball Tour to South Africa
An absolute pleasure working with your very dedicated team from planning to implementation. I can't praise Craig Bones Head of Military Sales and Sports Tours team enough for such an amazing tour to South Africa. With Craig being ex armed forces, he clearly understood our needs and requirements and introduced us to some amazing people in country. We would really recommend Craig and the team for any tours overseas.

A fantastic trip organised at short notice for a competitive price. All participants enjoyed and received great feedback.
Our most popular rugby tour destination combines a real love for the sport with once-in-a-lifetime opportunities to explore wildlife and work with local communities.
Edwin Doran Sports Tours was the first company to arrange sports tours to South Africa after the fall of apartheid. Since 1992, we've cultivated vast on-the-ground knowledge and extensive contacts that we use to help players really get under the skin of this vibrant country. From visiting the local charities that we support to exploring the natural wonders of the Highveld and finding perfectly matched competition, our unrivalled networks mean nobody does South African rugby tours better.
The country's passion for rugby is legendary. In 1995, the newly democratic South Africa hosted the Rugby World Cup. The Springboks beat the All Blacks in the final, bringing together a once-divided nation. This momentous achievement now remembered as one of the greatest moments in South Africa's sporting history, was a watershed moment in the post-apartheid nation-building process.
Support and safety
From the minute you choose to book one of our school sports tours, we provide all the support you need, helping you promote your tour and offering round-the-clock assistance while you're away. We require that all accommodation, transport and excursion suppliers meet our high safety standards and all of our tours are fully bonded by IATA, ABTA and ATOL, protecting your group against unforeseen events.
Looking for a

multi-sport tour?
If you are looking to create a sports tour for more than one sport at your school, our team can help you tailor the ultimate experience in India
South Africa is also great for:

HYMERS COLLEGE
Rugby, Hockey, & Netball Tour to South Africa
The tour was well received by our students and staff who all had a good time.
On our military sport tours, we can show you the highlights of colourful cities from Pretoria to Cape Town. But we know that finding the real spirit of Africa means getting out into its epic landscapes, from arid deserts to jagged coastlines and forests and grasslands teeming with wildlife. If you tour during the Currie Cup or Summer Internationals, we can book tickets to matches that will inspire your team.
There are lots of accommodation options to choose from in South Africa. From university sports accommodations to luxury hotels and safari lodges, we can discuss what best suits your needs.
Fantastic catering offerings
Variety of locations to suit your needs
Game Lodge – Take the unique opportunity to experience accommodation set within some of South Africa's finest game reserves.
Boutique hotels – Looking for higher-end comfort during your tour? Look to our choice of boutique hotels which provide your school rugby team with a little extra after battling on the pitch.
Stay at the 4-star Lagoon Beach Hotel in Cape Town, offering spectacular views over Table Mountain and Robben Island, and direct beach access.
Speak to our team of sports tour specialists to discuss accommodation options for your school.