Club Rugby Tour to Portugal



Your rugby team can enjoy the perfect combination of great weather, competitive fixtures and superb sightseeing, rest and relaxation on a club rugby tour to Portugal.

Play in full 15s, 7s and 10s tournaments

Part of our multi-sport offering

Enjoy well-matched fixtures against local clubs


Opportunity to be a part of the Portugal Rugby Youth Festival
Play at exceptional sporting facilities and let us tailor your tour with unforgettable excursions to discover Portugal's landmarks and cultural culinary delights.
97.1%
of customers said their tour was
'outstanding or good'
Enjoy some of Portugal's best rugby facilities
Trust our team to find the right fixtures for your rugby team
Build your sports tour around rugby fixtures and a choice of local attractions
Enjoy rugby matches in Portugal's beautiful climate
All of our tours are tailored to meet the specific requirements of your group. Speak to us to build your perfect itinerary
Typically, a club rugby tour to Portugal would cost:
* All of our tours are tailored. Prices will differ depending
on duration of tour, number of touring party size, number
of sports tailored, number of free places and
selection of excursions.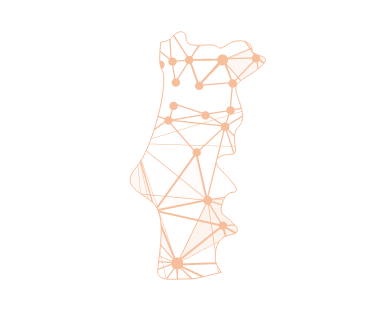 What our customers say about us
We know we craft incredible sports tours but it's better to hear it from the people that have travelled with us…

Edwin Doran provided an excellent service. The organisation of the tour was very efficient and simple. They were also very flexible with the itinerary and open to suggestions, which allowed us to create a bespoke experience.

An excellent tour which was extremely well organised and questions answered at every available opportunity. The Itinerary was changed to suit our needs and added to the experience.

The service provided was excellent and very professional throughout. We did not experience any problems and everything was dealt with by the tour operator.
Rugby in Portugal is growing and clubs offer a fantastic welcome for visiting sides of all ages. Consider visiting for the Portugal Rugby Festival, now one of the largest in Europe.
Edwin Doran started operating in 1974 with rugby tours, and it is still our number one sport. We have in-depth knowledge and understand the sport's mindset.
Our rugby specialists have all been on tour at some stage and we have reliable contacts in a diverse choice of destinations, from the most popular to those off the beaten track. For the dedicated rugby player, there's nothing more life-affirming than finding on-pitch combat with formidable opponents while discovering another culture overseas.
Support and safety
From the minute you choose to book one of our sports tours, we provide all the support you need, helping you promote your tour and offering round-the-clock assistance while you're away.
We require that all accommodation, transport and excursion suppliers meet our high safety standards, and all of our tours are fully bonded by IATA, ABTA and ATOL, protecting your group against unforeseen events.
Looking for a

multi-sport tour?
If you are looking to create a sports tour for more than one sport at your club, our team can help you tailor the ultimate experience to Portugal.
Portugal is also great for:

Devonport High School for Boys
Football Tour to Portugal
Edwin Doran were excellent in helping us organise the tour, always available on email or phone meant that everything was planned well. The link to the Portuguese company was superb with our rep being with us 24/7 to offer support and ensure smooth running. Great tour and location, thank you!
Perfectly matched fixtures, beautiful beaches, surfing lessons, a tour of Benfica Stadium Estádio da Luz, shopping and leisure activities at the Colombo Centre.
Air-conditioned, four-star, tourist-class hotels ensure the quality expected on a sports tour and the comfort required after a tough fixture!
Selection of hotels to suit your budget and needs
Fantastic catering offerings
We have a selection of hotels to suit all budgets and requirements
Speak to our team of sports tour specialists to discuss accommodation options for your club.