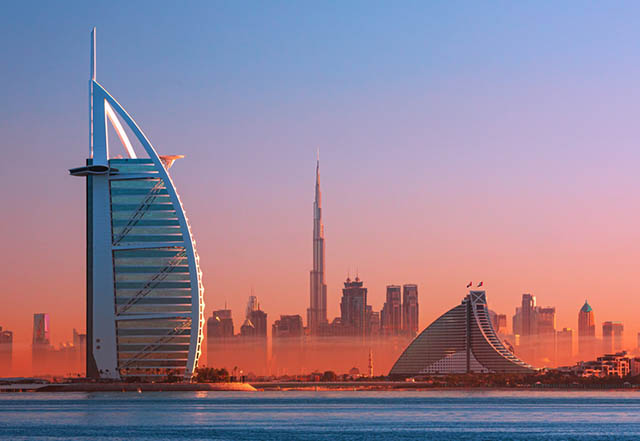 School Cricket Tour to the UAE



Join a school cricket tour to the UAE, the ideal destination for a winter pre-season, offering incredible sporting facilities, eager opposition and a wide range of activities and excursions.

Well-matched fixtures against eager opposing teams

Part of our multi-sport offering

Fantastic sporting facilities

Outreach experiences with the local community

Can be added as a stop-off on the way to Asia, Australasia or South Africa
The sun-drenched, futuristic cities of Dubai and Abu Dhabi offer fantastic sporting facilities and a wide range of sensational excursions to choose from. Play cricket at the outstanding Sports City Stadium and meet eager opposing teams in perfectly-matched fixtures.
95.2%
of customers praised our 'speedy response'
Play cricket at the outstanding Sports City Stadium in Dubai
Discover the ultramodern, futuristic city of Dubai
A cricket team ready to meet their opponents in a well-matched fixture
Immerse yourself in the rich, exotic culture of the Middle East
All of our tours are tailored to meet the specific requirements of your group. Speak to us to build your perfect itinerary
Typically, a school cricket tour to the UAE would cost:
* All of our tours are tailored. Prices will differ depending
on duration of tour, number of touring party size, number
of sports tailored, number of free places and
selection of excursions.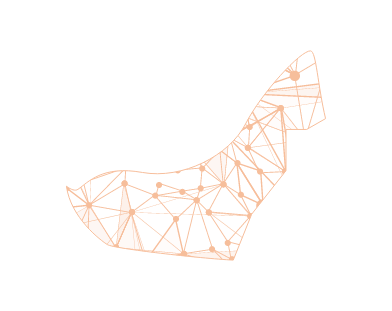 Already know what you want?
What our customers say about us
We know we craft incredible sports tours, but it's better to hear it from the people who have travelled with us…

Uppinghan School
Cricket Tour to the UAE and Sri Lanka
Nina was extremely helpful with every last detail and came back with answers in a flash. She always accommodated our needs.

Thanks Toby and Gemma for all your hard work facilitating our India tour. It was absolutely superb, and the boys and parents have been unanimous in stating that it was a trip of a lifetime.

Sheffield University Cricket Club
We received excellent service. Friendly, helpful and always there if you needed them but also giving us plenty of space to enjoy and explore the island on our own.
With superb facilities, weather and hospitality, Dubai and Abu Dhabi are exciting cities with an exotic culture and a plethora of incredible activities to choose from.
Only a seven-hour flight from the UK, the UAE is an ideal destination for a winter pre-season in the sun and can be visited as a standalone destination or added as a stopover on a tour to Asia, Australasia or South Africa.
Enjoy training sessions in modern sporting facilities and play well-matched fixtures against eager opposing teams. Fixtures can be arranged for teams of all ages and abilities.
Support and safety
From the minute you choose to book one of our school sports tours, we provide all the support you need, helping you promote your tour and offering round-the-clock assistance while you're away.
We require that all accommodation, transport and excursion suppliers meet our high safety standards, and all of our tours are fully bonded by IATA, ABTA and ATOL, protecting your group against unforeseen events.
Looking for a

multi-sport tour?
If you are looking to create a sports tour for more than one sport at your school, our team can help you tailor the ultimate experience in the United Arab Emirates
The UAE is also great for:

DURHAM SCHOOL
Hockey, Netball, Rowing & Rugby Tour to South Africa
With four sports to cater for it was always going to be a challenge, but our trip flowed and our pupils loved every minute of it.
Explore the fascinating futuristic metropolis of Dubai, get your adrenaline pumping at the Wild Wadi Water Park and get off the beaten track on a safari or camel ride through the red sand dunes of Hatta.
Air-conditioned, four/five-star, tourist-class hotels ensure the quality expected on a sports tour and the comfort required after a tough fixture!
All hotels have a pool and Gym
always 4*/5* Hotels in Dubai and Abu Dhabi
Dubai
Stay in 4 or 5-star hotels in the modern and vibrant city of Dubai
Yassat Gloria Hotel
Stay at the superb 4-star Yassat Gloria Hotel in Dubai
Abu Dhabi
Abu Dhabi is known for its impressive architecture, vibrant cultural scene and luxurious lifestyle
We have hotels for all budgets and group sizes, just get in touch to discuss the best option for your group
Already know what you want?